Changing airflows this week
There's finally signs of a change in the weather patterns over the north Atlantic. After weeks of west or southwesterly winds, and endless frontal systems coming in, there's a proper build of high pressure later this week.
We've seen transient ridges give one-day wonders of good weather recently, but all too soon it has been back to square one with gales and precipitation. It has been some time since high pressure has had a proper go at building across our shores.
We've got one more zone of poor weather to get rid of first though. A weakening front drifting south tonight will form a wave to our west during Tuesday, rippling another pulse of energy towards us, with rain setting in heavier as time goes on, and falling as snow across the Scottish Munros, or lower for a time. The precipitation charts below shows how this fills in during Tuesday afternoon. The squeeze of isobars to the south will ramp up gales across Wales and northern England too through the day.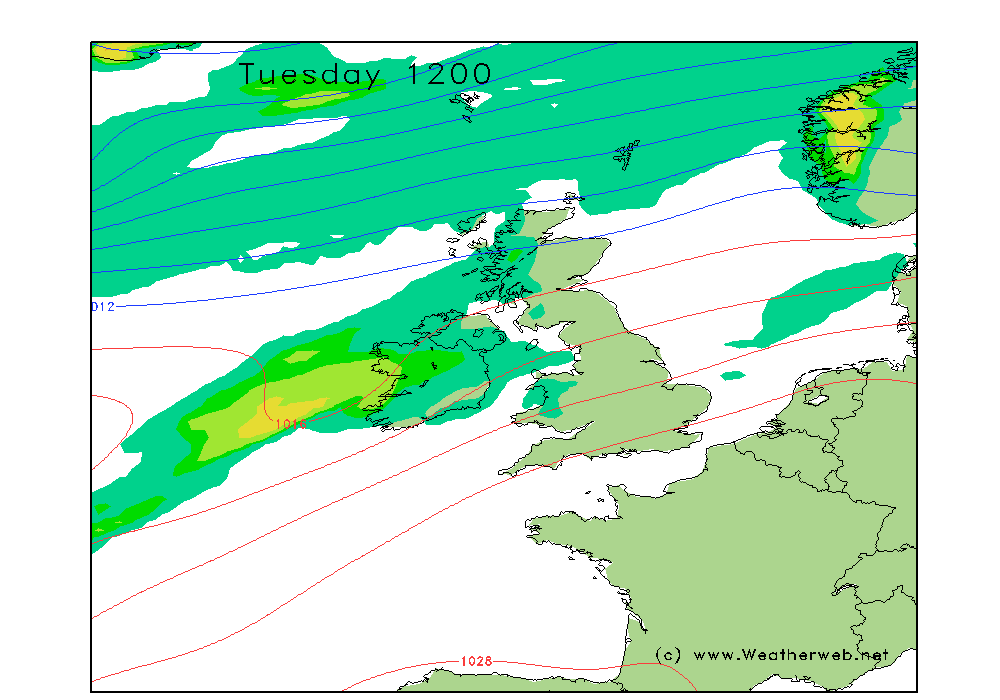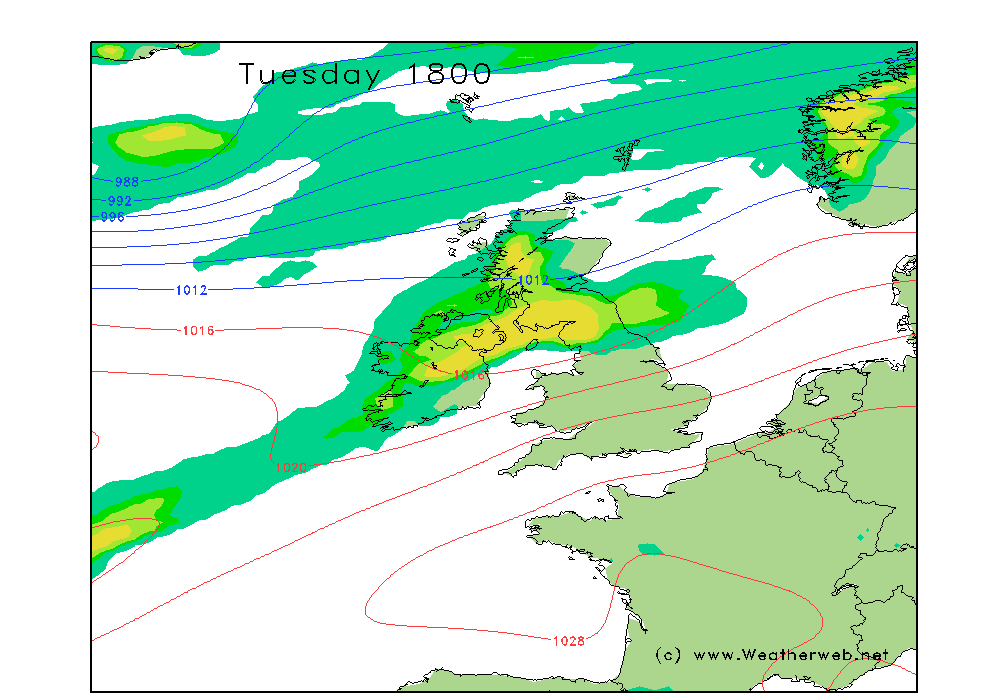 Once we're beyond Tuesday, things gradually shift round, with winds moving to the north and northeast later in the week. A portion of low pressure on the back end of Tuesday's front becomes detached from the main westerly flow and upper jet stream, becoming what's called a 'cut-off low' instead away toward Biscay and Iberia. This allows a ridge of higher pressure to start building northwards in our direction.
The situation by Friday ends up something like the chart below, with a cell of high pressure centred off northern Scotland, at around 1040mb in it's core. Low pressure is away over northern Spain, and baulked to the west over the mid Atlantic.
For a few days at least through the weekend, this high will form a blockage to incoming weather systems. Chilly air will be trapped within this high, so mountain temperatures will stay sub-zero, and overnight frosts will be quite severe for this point in March in areas which see clearest skies and lightest winds, focused on the Highlands this weekend.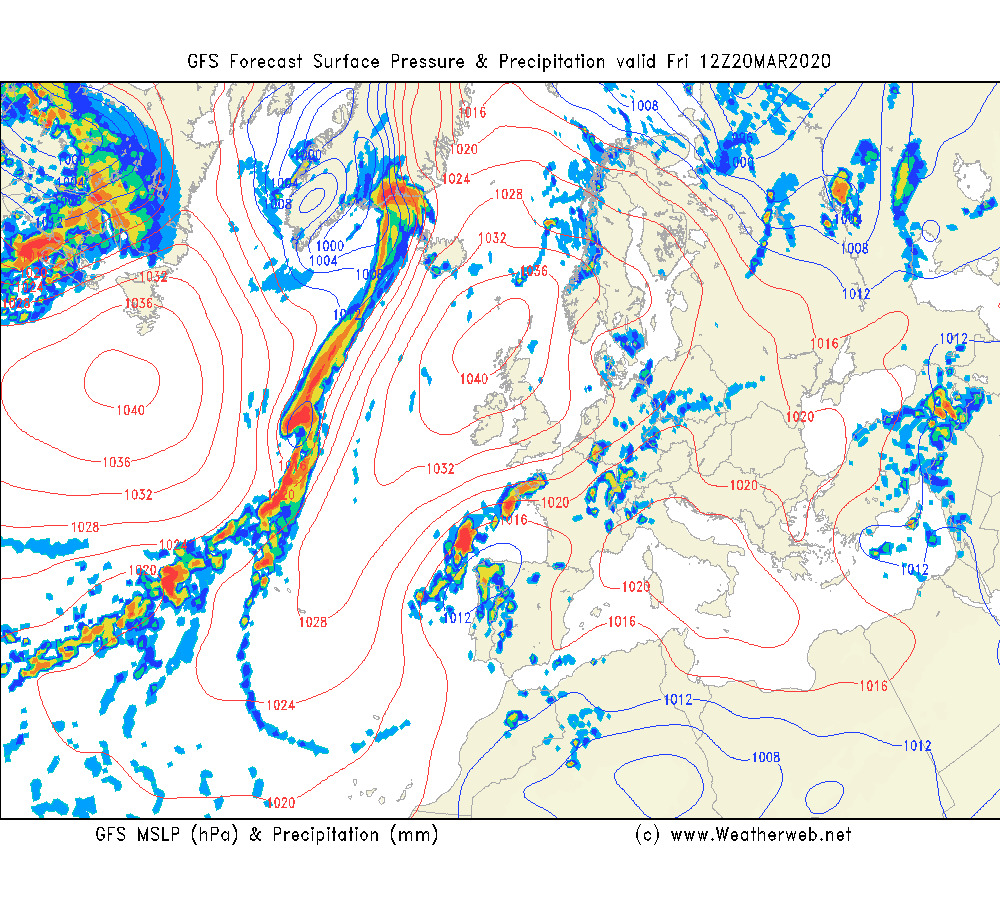 It's certainly been a while since we've written 'easterly' in the wind forecasts! But that is what is expected by the weekend. There's some question about how strong the winds will be across England & Wales at this stage, so keep an eye on forecasts. Wind chill will be worth considering at least.
The detail of cloud in the forecast will also only unfold as we start to understand exactly where the high positions itself. Fare to say though, in a reversal of recent fortunes, west will be generally best!
Beyond the weekend, how long does the high stay around? Some indications see it shuffle away to allow some fronts back in early next week, but there's also a hint of a rebuilding of higher pressure further ahead too. Either way, the weather windows of opportunity look somewhat larger than recent times in the latter stages of March.
There will be more details in our next planning video during Tuesday. Subscribe for free to the MWIS YouTube channel and never miss a video!