ABOUT THE MOUNTAIN WEATHER INFORMATION SERVICE
Our dedicated team of professional meteorologists with experience in mountaineering produce forecasts for 10 UK mountain areas 365 days a year.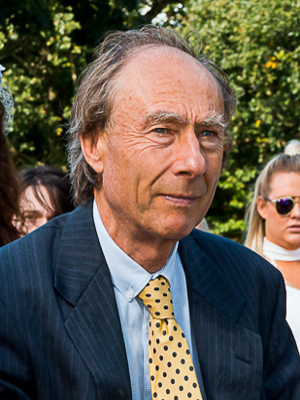 Geoff Monk, MWIS Founder
Geoff has been fascinated with the weather for as long as he can remember, and after graduating in meteorology at the University of Reading in 1973, worked for the Met Office for 25 years. Periods in research were focussed on improving weather forecasting, primarily local variations in rainfall and cloud, mostly due to the complex coastline of Britain and Ireland. He also did stints forecasting at several locations in the UK, and abroad in Gibraltar and the Falkland Islands.
In 1999, Geoff moved to Galloway, having been invited to run what was originally 'Weather Watchers', a private weather forecasting company. It was in 2002 when Geoff renewed an interest in local weather, this time concentrating on the mountains, developing what became the Mountain Weather Information Service.
Geoff is passionate about teaching meteorology. He regularly lectured to science graduates at an annual field course on Arran, run by the National Centre for Atmospheric Science. He has also trained several student meteorologists over the years in mountain weather.
His life-long interest in mountains was sparked by a school day trip to the Langdales. Now into his 70s, Geoff continues to enjoy the mountains all over Scotland whenever he gets the chance.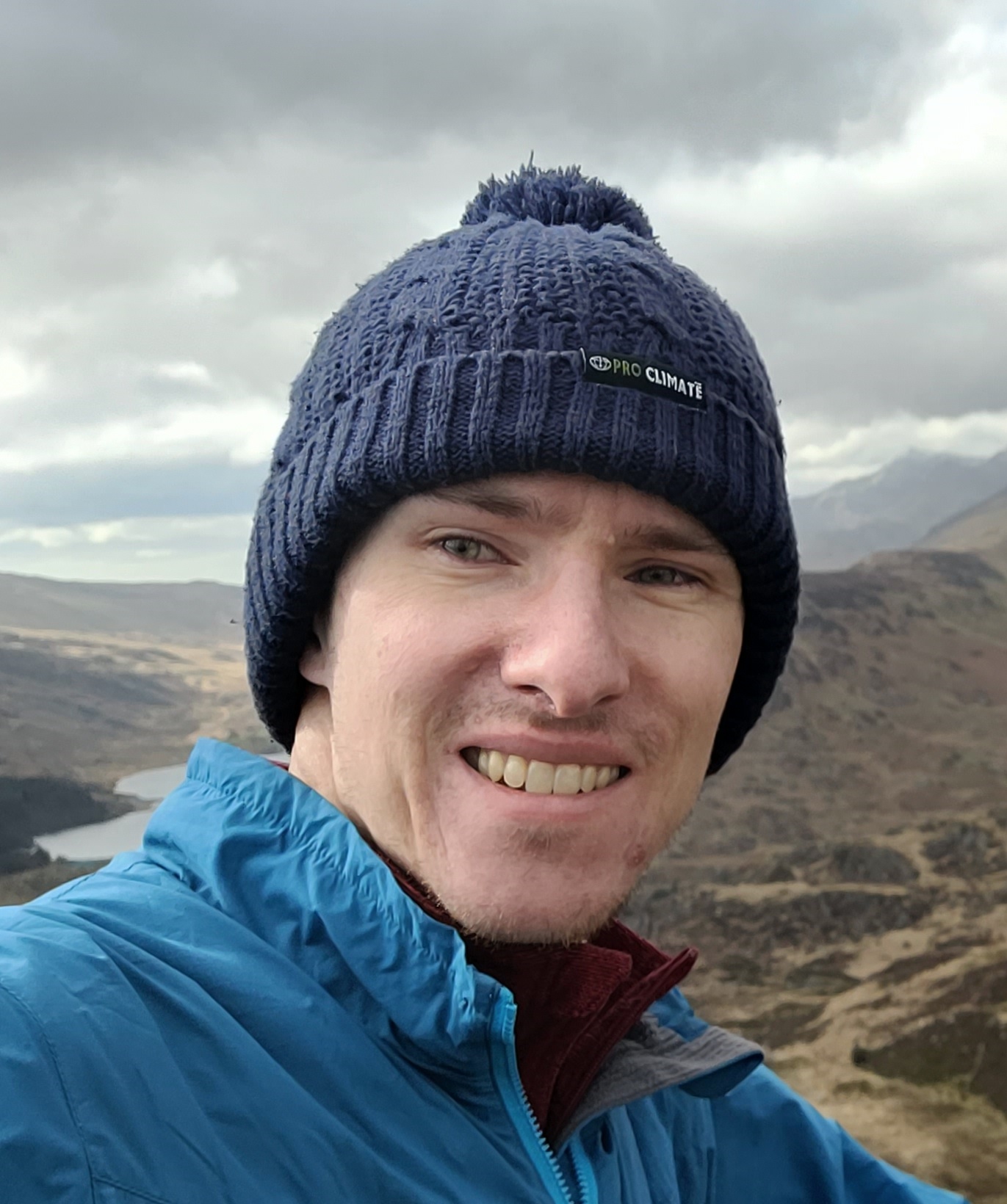 Garry Nicholson
Garry has been working for MWIS since 2013 and now manages day-to-day operations and development of the service as well as being one of the frontline forecasters. He produces the video content including the longer range Planning Outlooks.
Garry has an MSc in Applied Meteorology and Climatology and a BA (Hons) in Geography and Broadcast Media.
Born and raised in rural Derbyshire, on the doorstep of the Peak District, Garry has always had an affinity for the great outdoors. Favourite stomping grounds include the rugged gritstone edges of the Dark Peak, the wide open landscapes of the Yorkshire Dales and in more recent years bagging the classic fells of the Lake District, combined with regular trips to the Scottish Highlands.
Garry is a student of weather history, and loves to delve into the archives to uncover the ever-changing nature of the great British weather through the decades, analysing how various cycles and patterns combine to give differences over time.
When he's not on the mountains, Garry is an extremely fair weather golfer, so an accurate weather forecast is a must! He also enjoys landscape photography, and is always looking for a spectacular view, plus interesting skies!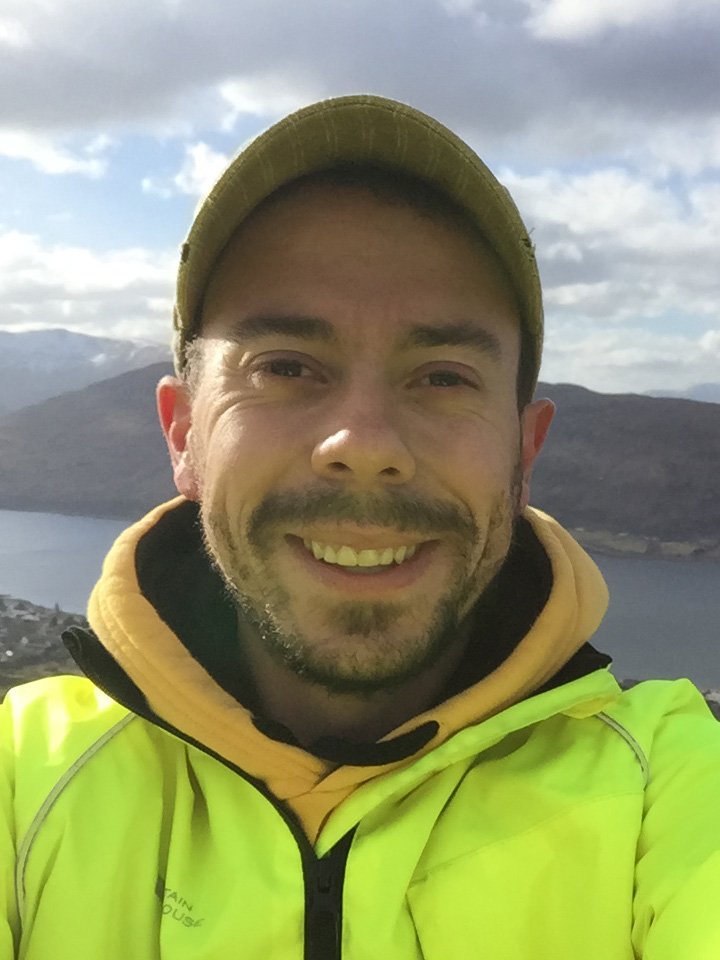 Calum MacColl
Calum's passion for the weather was initially ignited at a very young age when he experienced his first memorable snowfall in Fort William and was amazed by the way it transformed the landscape and his immediate surroundings. He would also gaze up to Ben Nevis from his bedroom window, totally absorbed by its ever-changing weather conditions. This passion led to Calum leaving his homeland and moving south to the University of Reading where he studied Meteorology.
He graduated with a BSc in Meteorology in 2010 and did Work Experience for MWIS in 2011. He then moved back down south to sunny Devon to work for the Met Office for 5 years.
Calum resumed working for MWIS in the summer of 2017 and is now one of the principal forecasters. In the past couple of years, he also realised a lifelong dream when he became a regular face on BBC Scotland TV weather reports, sharing his weather expertise and enthusiasm with the nation.
In his spare time, Calum plays the bagpipes and the button box accordion and has started to learn a few Gaelic songs too! He also likes to play golf where he is exposed to all elements of the weather as well as playing tennis when the opportunity arises. He also tries as much as possible to get out onto the hills; especially around his own local Lochaber area when it is in its full winter coat!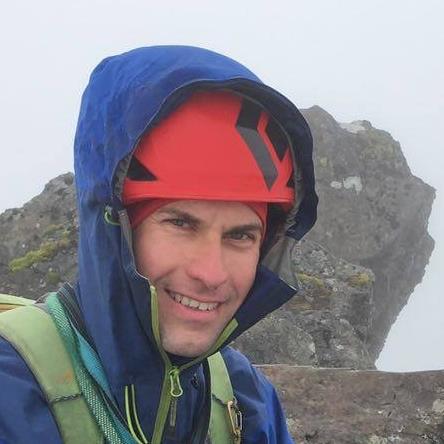 Mehmet Karatay
Mehmet is a Mountaineering and Climbing Instructor (member of the Association of Mountaineering Instructors), Winter Mountain Leader and Orienteering Coach.
He became involved with MWIS in 2019 following a weather lecture by Geoff at the AMI AGM at Glenmore Lodge. He was inspired to learn more about meteorology and completed a training program aided by Geoff, becoming a trainee forecaster for MWIS in the process.
He is based in Newtonmore, in the Cairngorms National Park.
In his outdoor role, Mehmet helps people increase their independence in the mountains. He teaches all abilities to understand more about their surroundings, including the weather, along the way. He can take you on fun-filled walking, scrambling or climbing adventures anywhere in Scotland. www.northernaspect.co.uk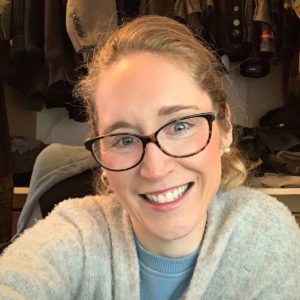 Alexi Venerus
Alexi is associate forecaster with MWIS and is a regular presenter on the 'Fleeting View' video content. She primarily works with Weather Consultancy Services, which operates Weatherweb.net, providing content to subscribers, individuals and multi-national companies.
Her introduction into weather started back when she was younger and would holiday on the east coast of America with her family. But it was actually on the other side of the Atlantic, on the Isle of Man where she grew up, that her passion for meteorology really developed.
Alexi completed an MSc in Meteorology and Climatology at the University of Birmingham in 2009. Her first job was in marine meteorology based in Japan. She then worked in Aberdeen as a weather forecaster before working in London for several years.
Alexi now lives just to the west of the City of Edinburgh with her two children and indulges her passion for cooking and yoga.
When did MWIS start?
MWIS was set up in 2003 by Geoff Monk, initially as a trial to understand what information was most relevant to mountain users throughout the year to aid their safety and enjoyment when on the hills. It became clear that mountain users wanted detailed (but not overwhelming) levels of information written in language accessible to both professionals and inexperienced mountain users.
Since then, MWIS has gained a loyal following from the mountain community. More forecast areas have been added to the service as a result, with the most recent upgrade to Pennine forecasts in 2019 now taking the total forecast regions to ten.
How is MWIS funded?
Since 2007, sportscotland - the national agency for sport in Scotland - has funded MWIS to produce the 5 Scottish forecasts.
MWIS also receives sponsorship from organisations and individuals within the mountain community, which contributes to the running of the website, day-to-day operations, and the production of English & Welsh forecasts.
If you are interested in sponsoring our content, and would like to receive a copy of our media pack and latest advertising offers, please get in touch.
How many people use MWIS?
MWIS forecasts receive over 7 million hits from users every year and continues to see a growing audience.
What are the current/future plans of MWIS?
MWIS is committed to providing a sustainable service into the future that continues to produce detailed, consistent forecasts to aid mountain safety.
In conjunction with our outdoor partners, we are working to evolve the service so it remains fully functional and fit-for-purpose for all users in the modern world.
Our long-standing much loved and respected PDF written format is now being complimented by our video and social media content which continues to grow.
During 2023, we also began a phase of adding more visually appealing graphics, initially shared through social media, to draw attention to severe or significant weather ahead. These graphics are to be added to our website later this year, aiming to make MWIS even more accessible to those who want information quickly and at a glance, whilst encouraging users to delve deeper for more information.
We are working to evolve the existing smartphone-friendly website into an additional app format. Further plans include creating more localised content for individual mountains.