MOUNTAINEERING SCOTLAND
If you love Scotland's mountains, join Mountaineering Scotland and become part of their community of nearly 15,000 members and 150 clubs.
Mountaineering Scotland is the not-for-profit national organisation for hill walkers, climbers, mountaineers and ski-tourers who live in Scotland or who enjoy Scotland's mountains, and acts to represent, support and promote Scottish mountaineering for anyone who wishes to take part.
Your membership enables them to campaign on access rights, protecting mountain landscapes, promoting mountain safety and much more. In return, you can take advantage of a wide range of benefits to help you get the most out of your mountain activities.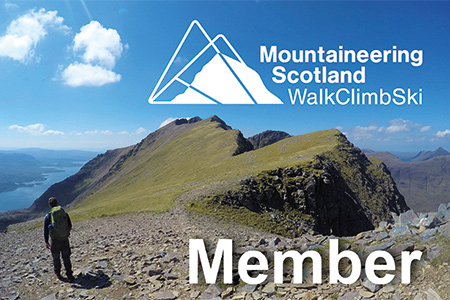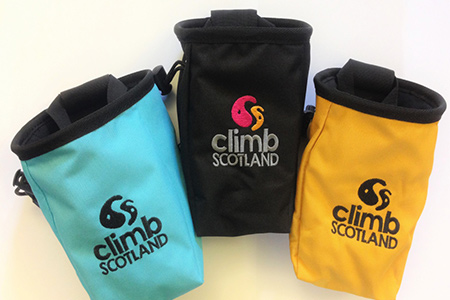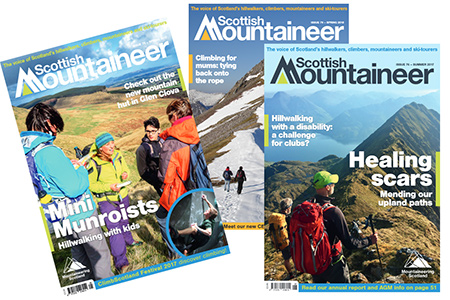 WHAT YOU GET
Treat yourself to the latest kit, clothing, mapping and gadgets with a wide range of discounts at Scotland's outdoors shops and online retailers. Great deals on other useful services too, from climbing walls to car hire.
Find out more...
Enjoy a year-round programme of great value hill and mountain skills courses, events and talks to boost your confidence and help you get the most out of your activities. Covering key subjects like navigation, scrambling, first aid, winter skills and avalanche awareness, they are a great way to improve your skills and self-reliance.
Find out more...
All members are covered by mountaineering activities liability insurance, giving peace of mind when out on the hills or at a climbing wall, plus discounts on BMC adventure travel insurance and other financial products.
Find out more...
Whether you walk, climb or ski, catch up on news, reviews, special offers and feature articles with Scottish Mountaineer - the only magazine dedicated to Scotland's hill walking and mountaineering community - direct to your door four times a year.
Find out more...
Places to stay
Members have access to 120 club mountaineering huts across Scotland - affordable places to stay in some great locations - plus discounts at over 60 hostels, B&Bs, hotels and holiday cottages. Find out more...