A day with mwis
Have you ever wondered how the weather works? Why is the weather different in the mountains? Are you looking to enhance your weather knowledge to complete a Mountain Leader award? If you answered yes to any of these, then come and spend a day learning all about mountain weather with our expert meteorologists!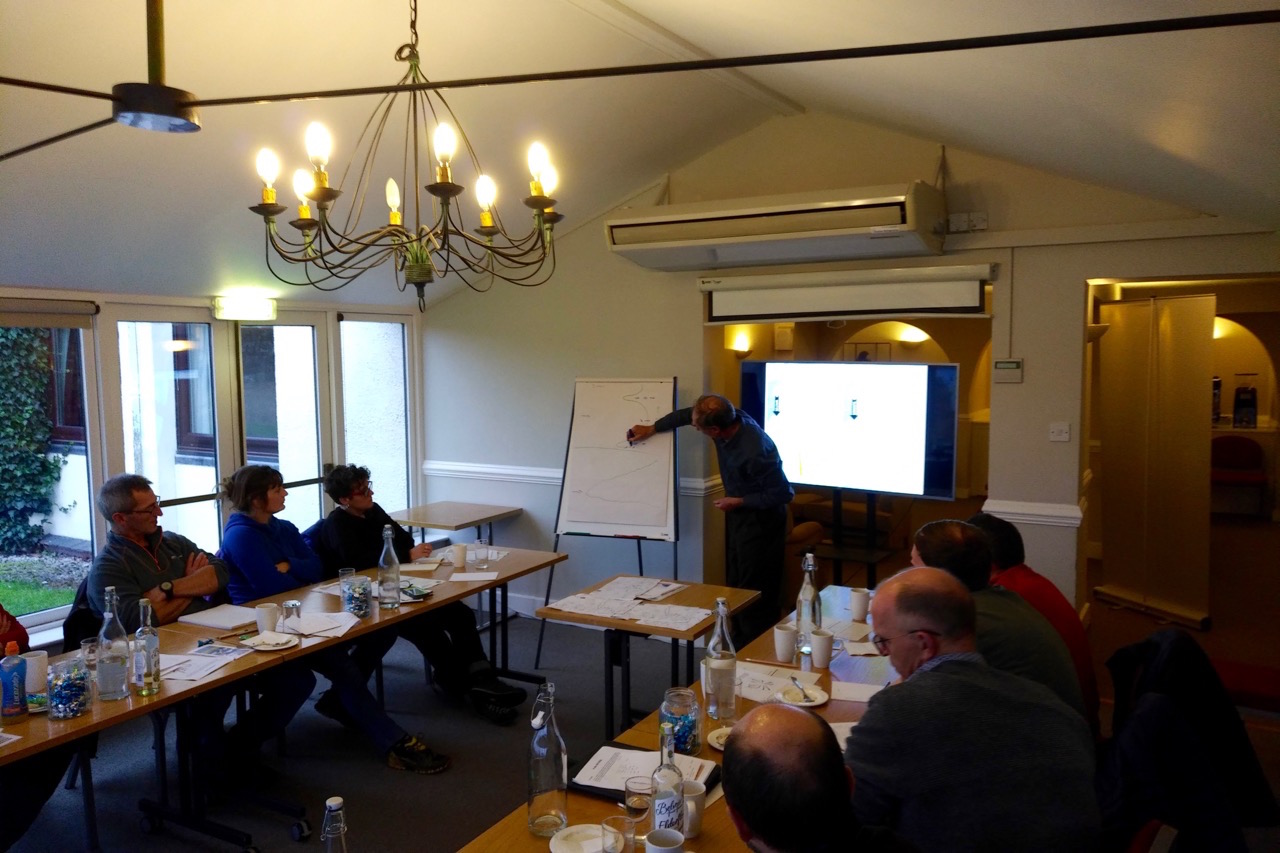 Summary
The Mountain Weather Information Service has provided training workshops to specific organisations within the mountain community for many years. Through popular demand for more educational resources, we are now offering our very own full day courses hosted at various venues around the UK.
The day will feature powerpoint teaching tutorials, group discussion, the chance to pose your difficult weather questions to our experts, plus you have a go at making a mountain forecast from synoptic charts!
How much?
£60 per person; covers the full day's learning, plus all food and drinks, including buffet lunch.
Effect of the day on you?
To broaden your knowledge of weather in the mountains; to equip you with skills for reading synoptic charts; understanding how forecasts are made; how to plan better and stay safe in the mountains.
Learning level?
From the basics of weather, to the subtle complexities of forecasting, right up to a glimpse of the most technical aspects of an operational meteorologist.
Chance of having a great day?
Almost certain!
How to book
Places are limited to 15 people per session and booking is on a first come first served basis. If you want to be informed of future dates before we make these publicly available, please send us a message via our contact us form to be added to our mailing list. (We will only use this for MWIS Day information, no spam!)
MARCH 2022 UPDATE - We are now resuming our Days with MWIS events!
It's 2 years since we last ran a course and we do now have quite a large waiting list. Please send us a message if you want to be added to our contact list to hear about events in your area when they are confirmed. We'll then add dates here if spaces permit. Thank you!