A day with mwis
Have you ever wondered how the weather works? Why is the weather different in the mountains? Are you looking to enhance your weather knowledge to complete a Mountain Leader award? If you answered yes to any of these, then come and spend a day learning all about mountain weather with our expert meteorologists!
Saturday 2nd / Sunday 3rd December 2023
Musselburgh, Edinburgh
Winter Opener Workshops with British Backcountry
Sunday 4th February 2024
, Ambleside, Cumbria
Day with MWIS full day (£65 per person - lunch included)
Saturday 17th / Sunday 18th February 2024
Fort William Mountain Festival
Half day weather skills workshops (£25 per person)
Bookings available via Eventbrite. Please contact us if you have specific requirements.
Summary
Our Day with MWIS events teach weather skills aimed at all levels of knowledge, all designed to help you understand how the weather works in the mountains and become more confident in your adventure planning. The day comprises powerpoint teaching tutorials, group discussion, the chance to pose your difficult weather questions to our experts, plus you have a go at making a mountain forecast from synoptic charts!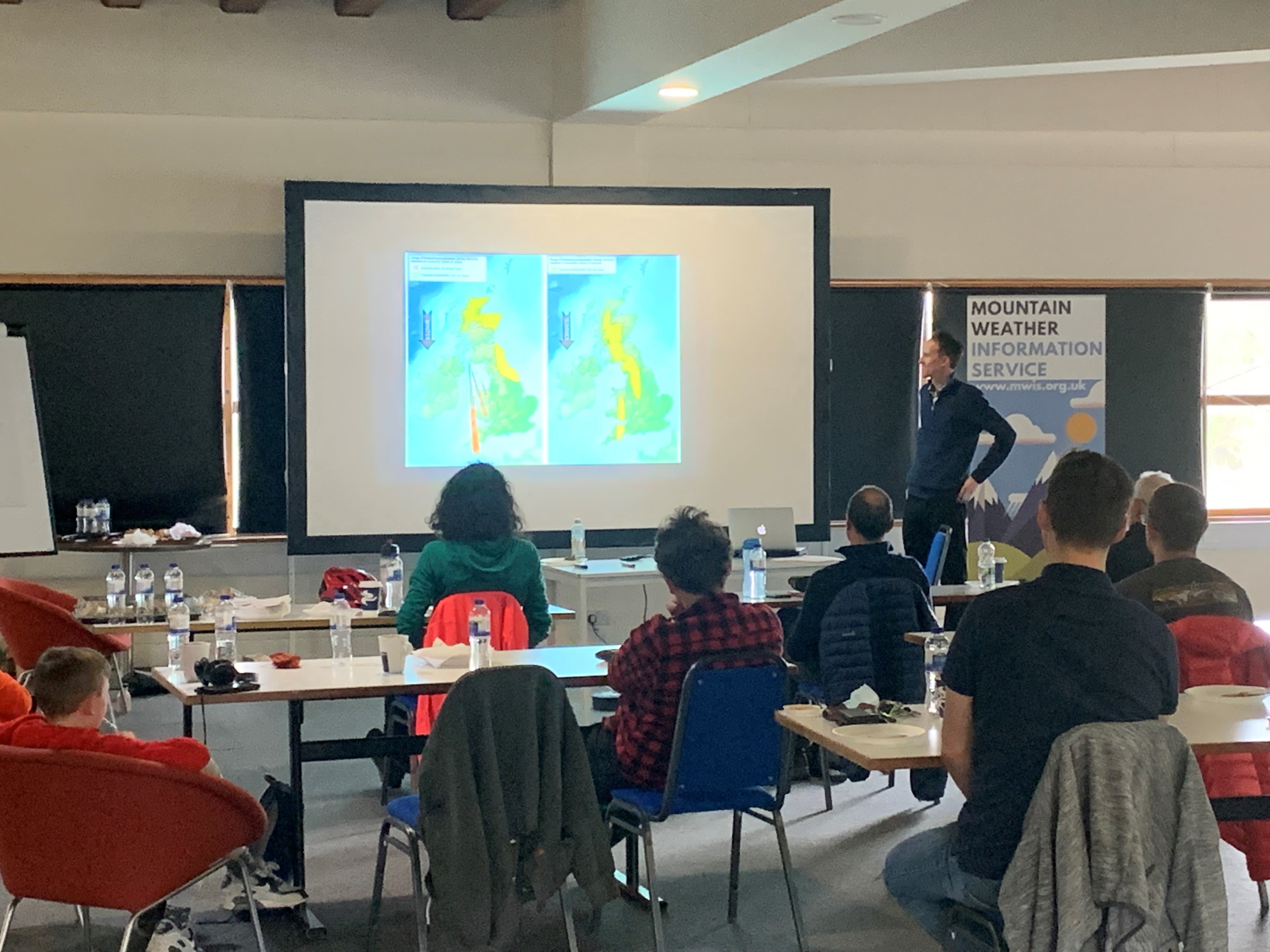 How much?
Full Classroom Day with MWIS: £65 per person (lunch included in price).
Limited numbers of discounted student / under 18 places available - contact us for details.
Effect of the day on you?
To broaden your knowledge of weather in the mountains; to equip you with skills for reading synoptic charts; understanding how forecasts are made; how to plan better and stay safe in the mountains.
Learning level?
From the basics of weather, to the subtle complexities of forecasting, right up to a glimpse of the most technical aspects of an operational meteorologist.
Chance of having a great day?
Almost certain!