Sofa2Summit is a new online program by Mountaineering Scotland aimed at anyone new to hiking and hill walking who wants to learn more and make the most of this spring and summer exploring the hills.
Although it is aimed at absolute beginners, anyone is welcome to take part and we hope they might learn something new! Sofa 2 Summit is split into 7 sections over 7 weeks which are emailed to users on a weekly basis.
At the end of each section is a quiz or activity, and everyone gets a certificate at the end of the course.
The sections are:
• Introduction to hiking in Scotland - why we love hiking in Scotland, a baggers guide to Munros, Corbetts etc, getting started, hiking with a family
• Prepping like a pro – our guide to planning your hikes, weather, forecasts, what to take with you
• Dress for success – the why's and what's of what to wear on the hills
• Finding the right path – maps, how to use them, the basics of navigation and what to do if you get lost
• Being a responsible hiker – intro to SOAC, parking/transport, dealing with litter, wild camping and of course, how to go to the loo outdoors
• What goes into a successful day hike
• Look around you – an introduction to plants, animals, rocks and landforms you might see when you are hiking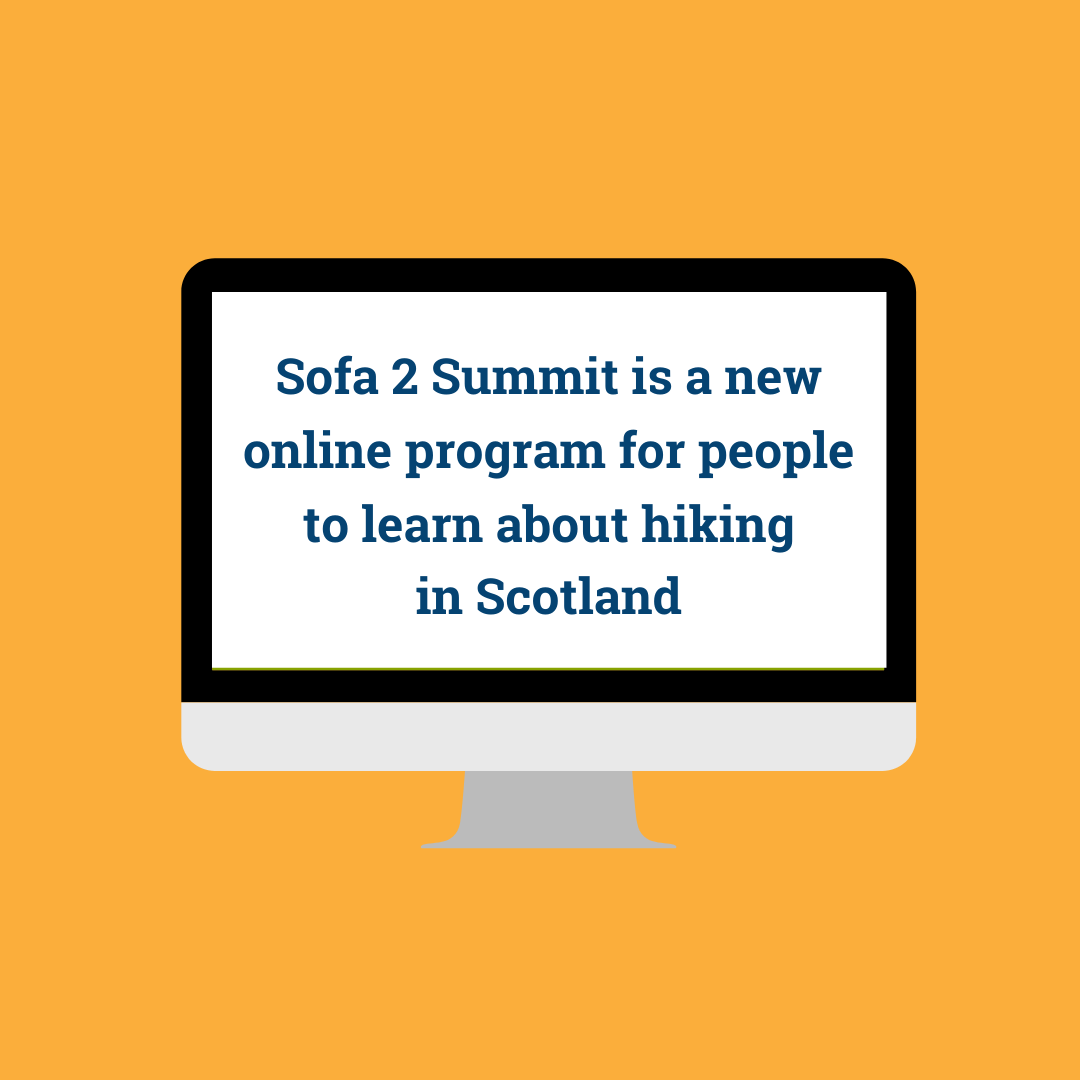 It's free to register and take part and we hope we will reach large numbers of people and help them on their journey from sofa to summit.