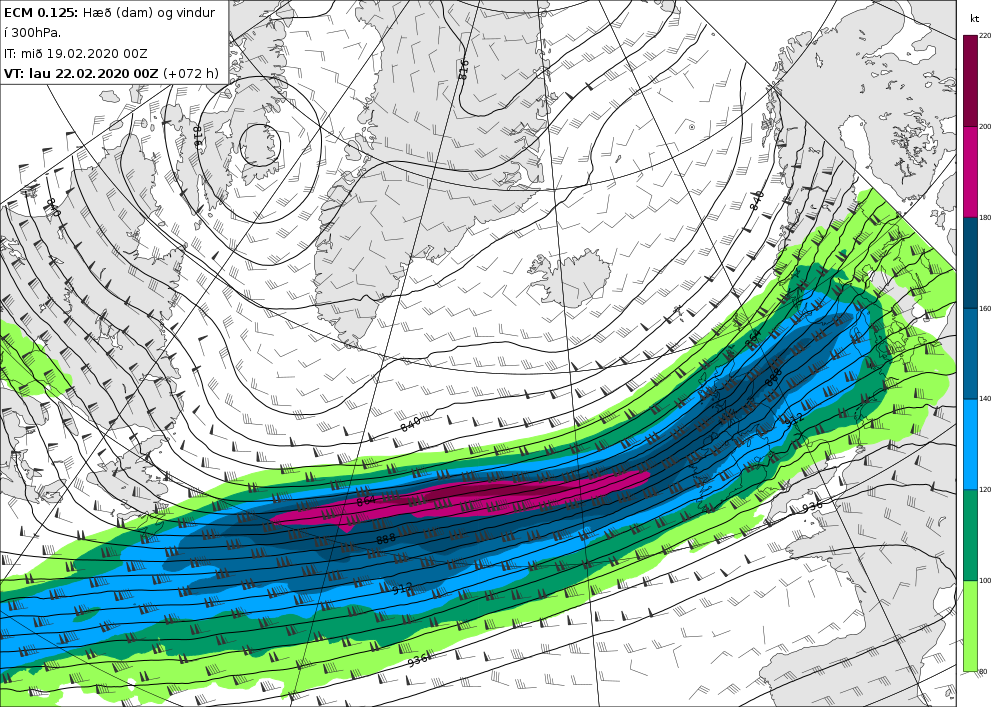 Relentless Atlantic
It has certainly been a very unsettled and often stormy period across the hills and there is no sign of any let up through the remainder of February. Very marked temperatures contrasts in the western North Atlantic will kick the jet stream into overdrive again through Friday and into Saturday with core winds within the jet expected to be up to 230mph (handy if you have a flight booked from New York to the UK). This will drive an active front in across the hills through Friday with big rainfall totals building up across northern and western areas. This will then clear south on Saturday allowing air of Canadian Arctic origin to make its presence felt across central and northern areas with frequent snow and hail showers; these falling into the glens across Scotland.
One to watch early next week...
There is potential for another deep area of low pressure to track close to northwest Scotland on Monday which would bring another period of stormy conditions to the hills; especially Highland Scotland. This would likely be coupled by a period of sustained snowfall leading to blizzard conditions. Certainly worth keeping up to date with our latest forecast, with such an active period of weather ahead!