By MWIS Ambassador, Richard Davison:
As I write this blog, a cold northerly wind (or "Baltic" as many would say) is setting in across the UK. On the hills in northern Scotland, snow is falling and we can start to dream about some skiing. A change in the wind direction so that it is coming from the Arctic is one of those weather patterns that is very noticeable for many reasons.
This airstream is called "Arctic Maritime" and heads south from the Arctic between Greenland and Norway. In summer, this airstream is cool and showery. In winter, it is a very cold airstream with strong winds and heavy snow showers, particularly in northern and coastal areas.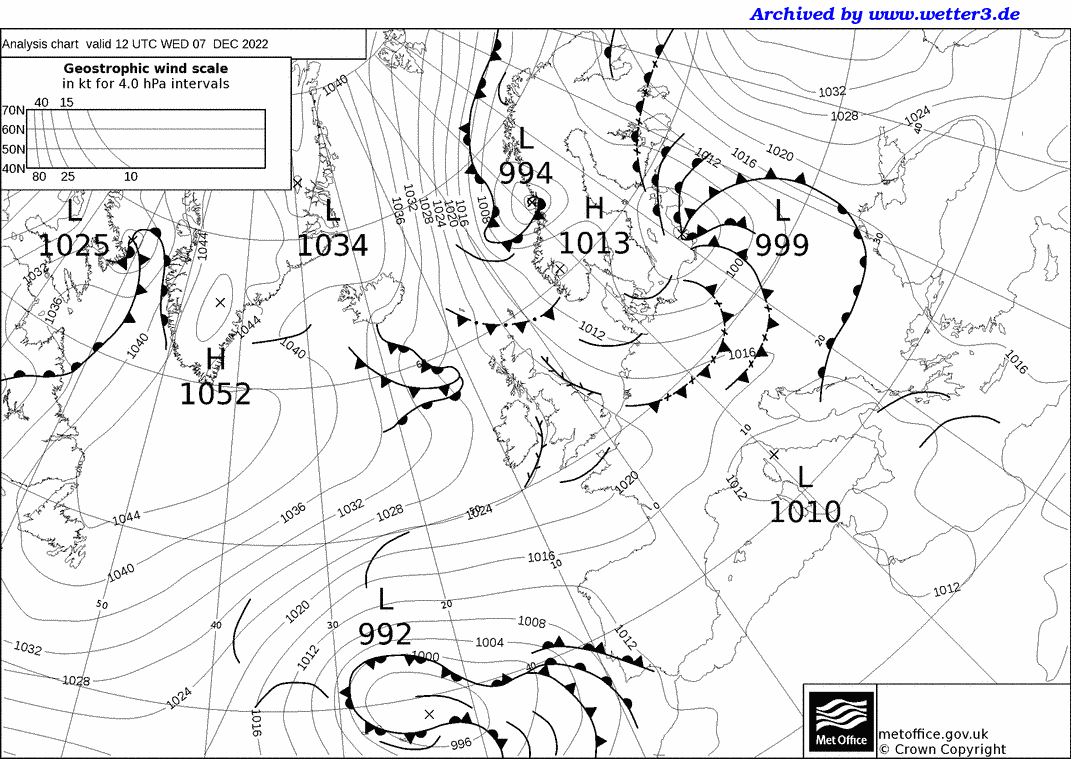 In such conditions, the weather in Highland Perthshire, where I live, is often sunny and dry. Climb a local hill above Pitlochry and look northwards, you'll see the snow showers and heavy clouds just a few miles away in the Grampians. This is a great example of the shadowing effect of a big range of mountains, such as the Cairngorms/Grampians, from the northerly wind.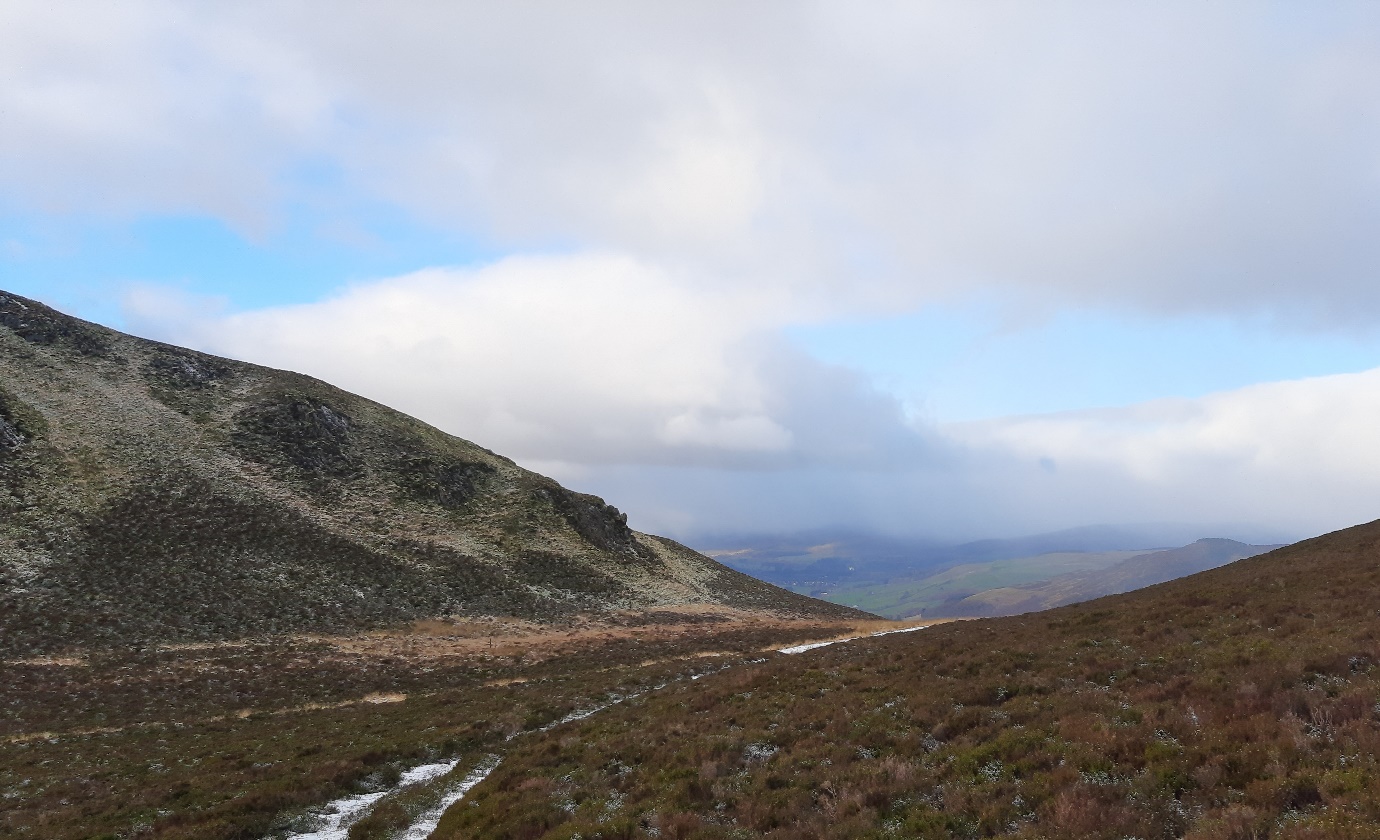 View from the Bealach path near Ben Vrackie, looking NW to the Grampians.
We experienced the same weather pattern in the Alps in September. We were doing a long-distance walk from Bolzano in Italy to Neustift-im-Stubaital in Austria, which takes about 10 days. During the walk, the wind changed to a northerly direction and the weather turned cloudy and snowy in the Austrian Alps. Over the border in Italy,
the weather towards Bolzano was bright, sunny and warm. In Austria, snow fell down to about 1800m and stayed for the best part of a week. Without winter gear, we decided to end our walk at the Austrian border and enjoy some lower-level walking near Sterzing in northern Italy.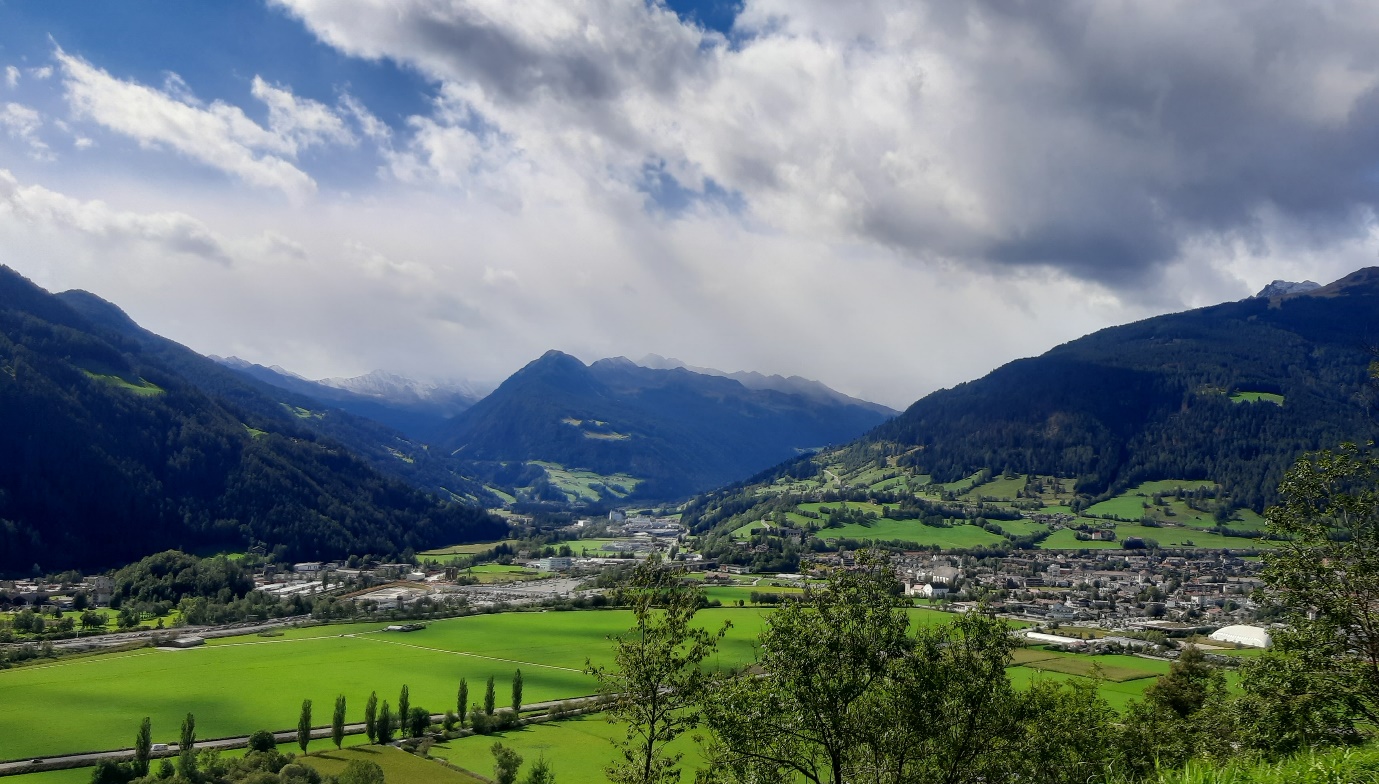 A northerly wind bringing showers to the mountains north of Sterzing, Italy.
When we arrived in Stubaital several days later, snow was still lying on the mountains giving us some challenging conditions at times.
Perhaps the most noticeable feature of a northerly wind is the temperature, which is a lot colder than most wind directions. Wind chill suddenly becomes a significant issue – not just in winter but at other times of the year too. Dressing for cold conditions is really important – a suitable wicking base layer will reduce the amount of heat lost through sweating, a good mid-layer or insulated jacket will help to keep you warm, and a Gore-Tex (or equivalent) jacket and overtrousers will keep you dry and reduce the impact of the wind. Being mindful of the risk of hypothermia to yourself and to your group is very important.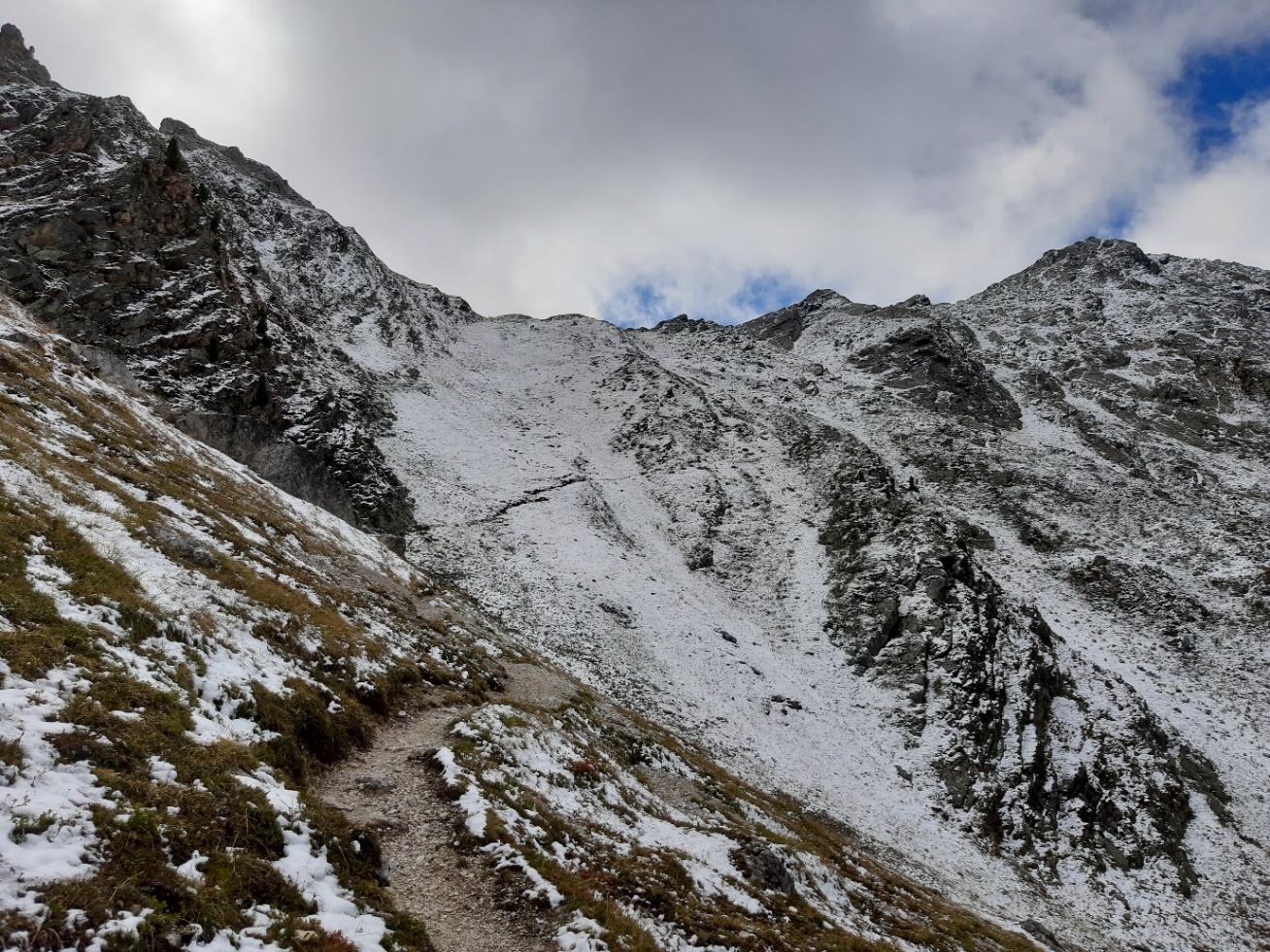 Snow lying at 2100m below the Elferspitze in Stubaital, several days later.
A northerly wind direction can also provide a number of benefits. It often provides better opportunities in winter to see the Northern Lights. Coming from the north, the air is usually very clear with little dust or pollution and this offers fantastic visibility (unless you happen to be in one of those snow showers!).
Enjoy the northerly wind but take care and don't underestimate the effect it can have!
Richard Davison
Perthshire Treks
7 December 2022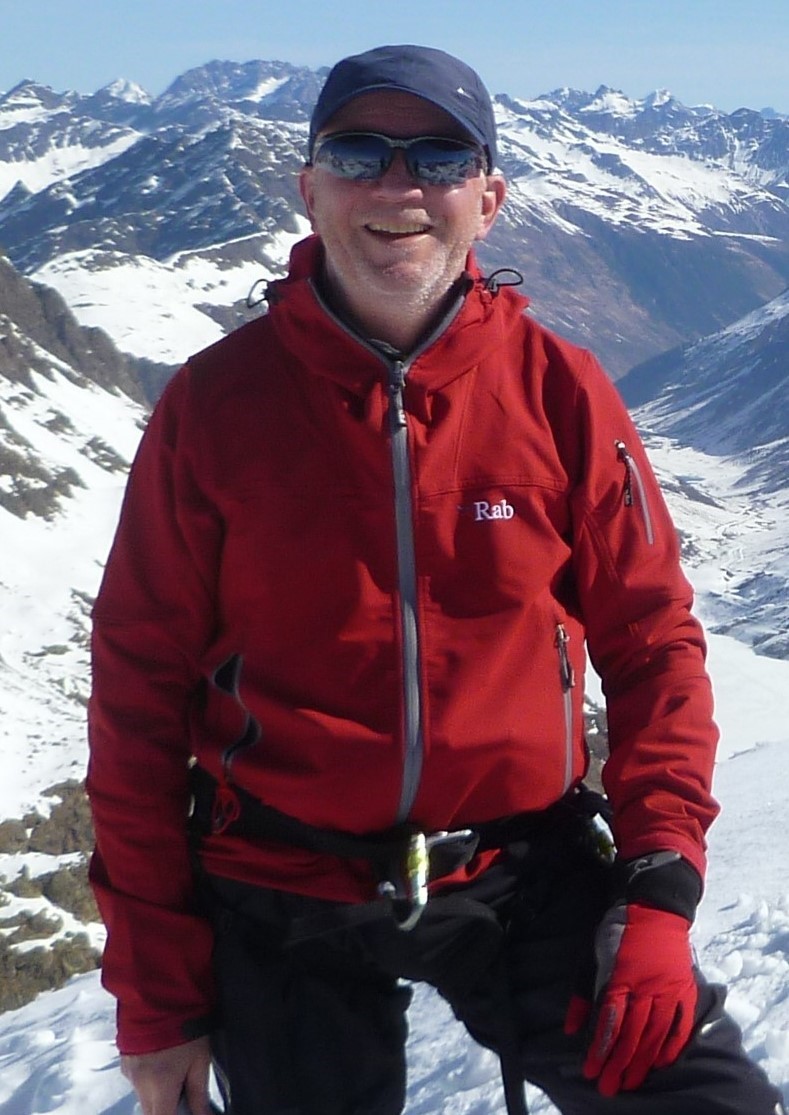 About Richard:
Richard has been exploring the mountains and experiencing mountain weather for over 40 years. He did a PhD about snow supply in the Scottish mountains and remains fascinated by summer snow patches. He's also interested in how climate and the environment has changed in Highland Perthshire since the last Ice Age. After almost 30 years with Scottish Natural Heritage, where one highlight was writing the Scottish Outdoor Access Code with the national Access Forum, he set up Perthshire Treks with his wife, Brenda Clough. Perthshire Treks provides great walking adventures with a focus on small groups in Highland Perthshire