By MWIS forecaster Garry Nicholson:
The beginning of March is the start of spring as far as meteorological statistics are concerned. Naturally, at this time of year, the weather can still throw all sorts of varieties at us, from the harshest of winter conditions, to the most pleasant of early spring days.
We're under a quiet weather regime at the moment, with high pressure in charge and inversion conditions established over Britain. Whilst many places are basking in sunshine, the inversion is trapping areas of fog and cloud beneath it, notably across central and eastern England today (Monday), with much the same story likely into Tuesday.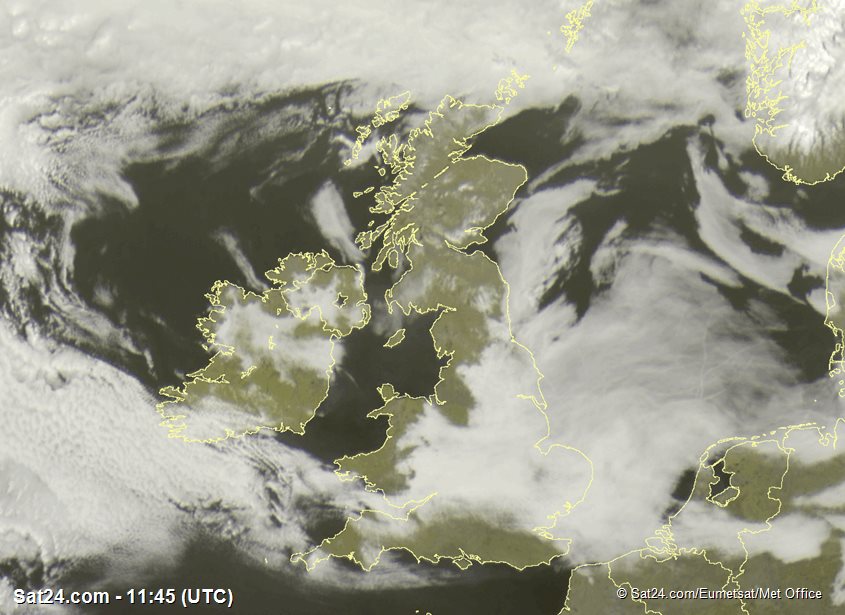 Below is the vertical forecast profile for Tuesday morning (courtesy of http://rasp.stratus.org.uk) in northern England, highlighting the inversion nicely. The temperature is the red line, and dew point is blue. Temperature rises with height above the surface for the first few hundred meters, then levels off and eventually falls higher up. Dew point soon falls, indicating the presence of dry air above the surface. Moist air lies in the lowest layer, hence the scope for fog and low cloud banks. Most higher hills will be above any fog, although some lower hills around the Peak District will be rather on the verge of the fog layer, which may envelop higher slopes here too.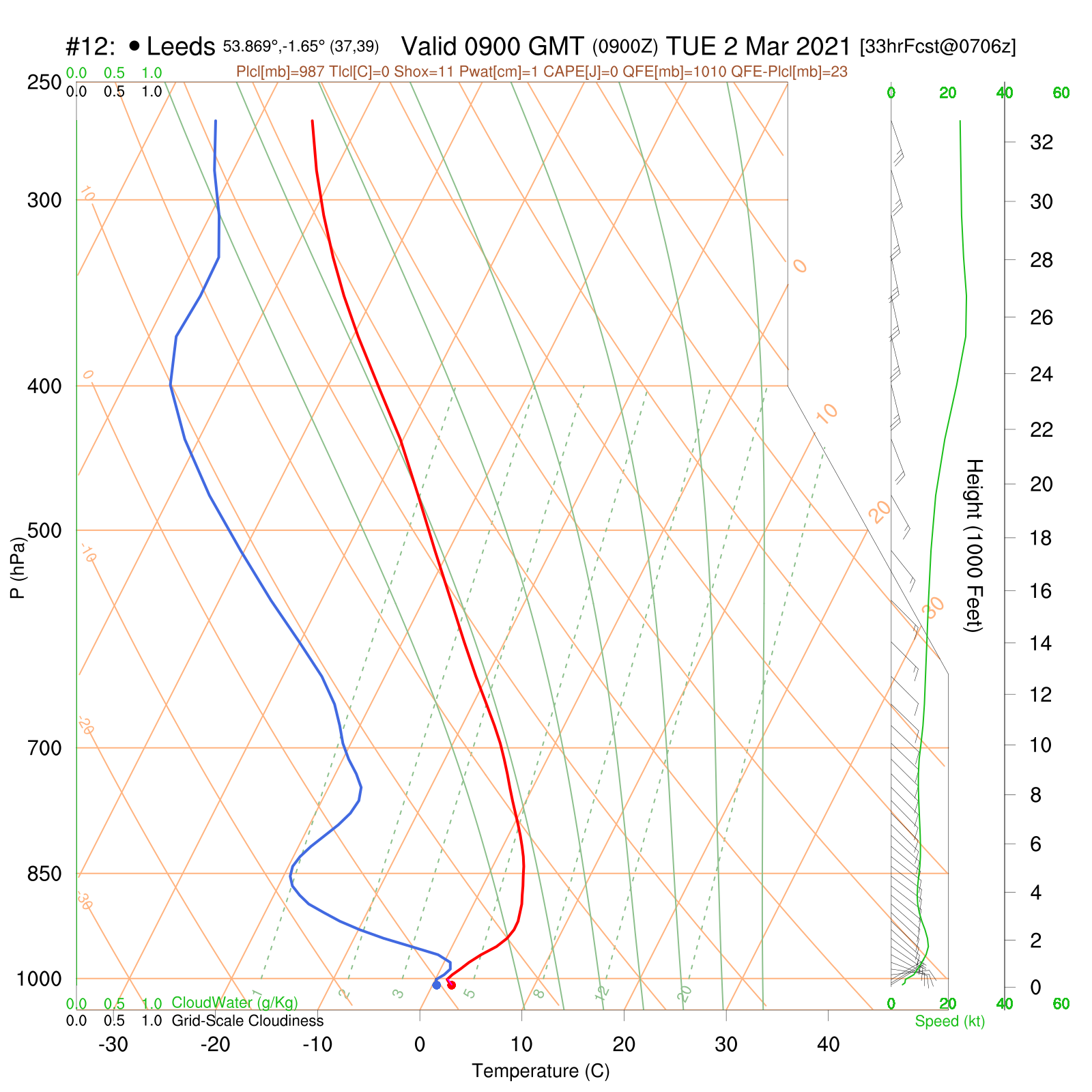 The next charts (courtesy of http://www.meteociel.fr) show cloud/fog as forecast by one of the models, highlighting extensive murk early in the day for some regions (shown in red), but notice how this thins out to leave very little by late afternoon across Britain. The mountains will do a good job of trapping the cloud in situ under a slack south to southeasterly airflow, meaning very little if any can percolate through to the West and Northwest Highlands, whilst the Lakes and west Wales will be also in the clear, apart from perhaps a few local pockets of fog in some glens and valleys at first.
The greener colours toward southwest England indicate high cloud, which is beginning to build ahead of a small weather feature which may bring some rain to southern areas into Wednesday.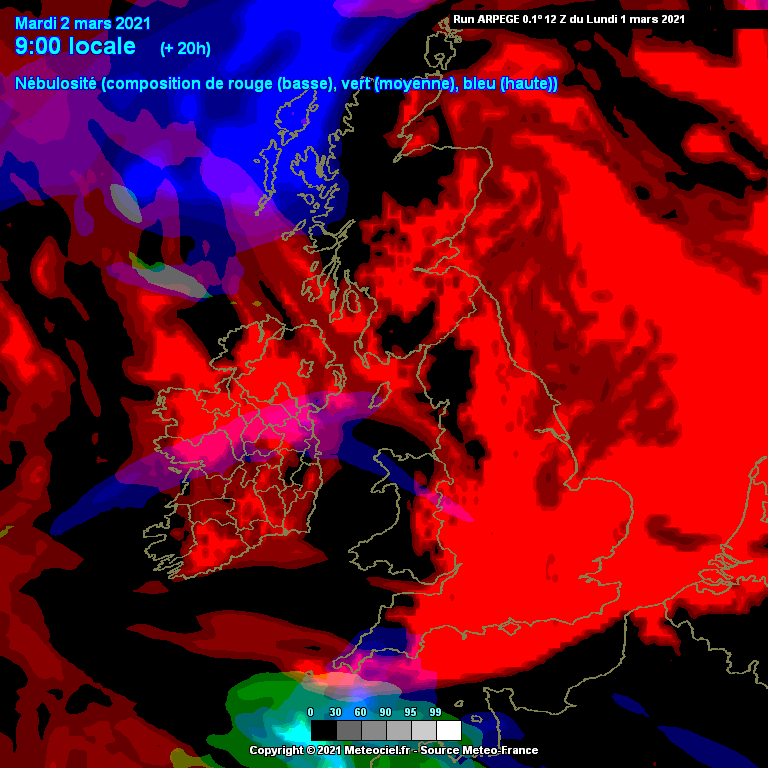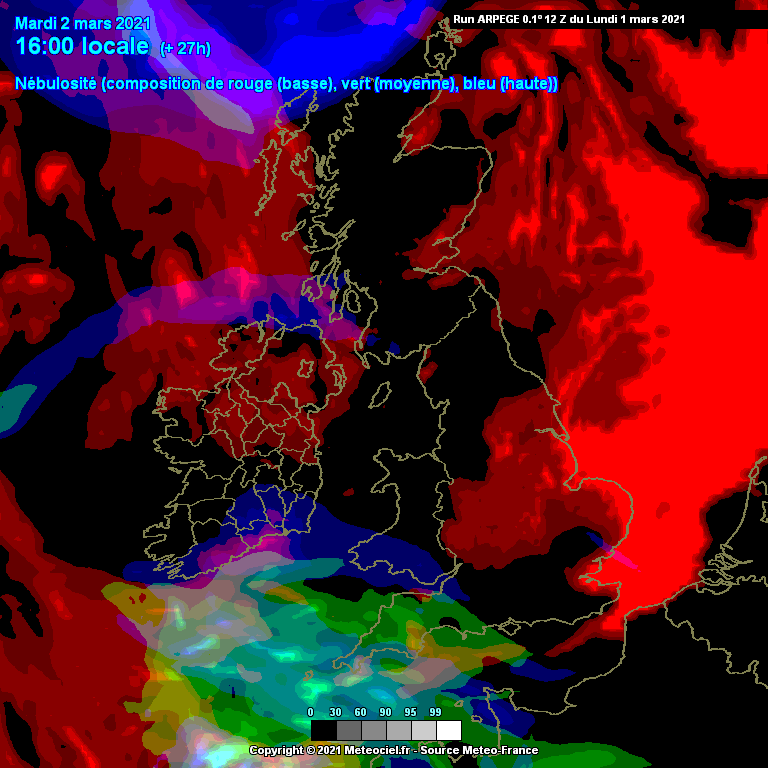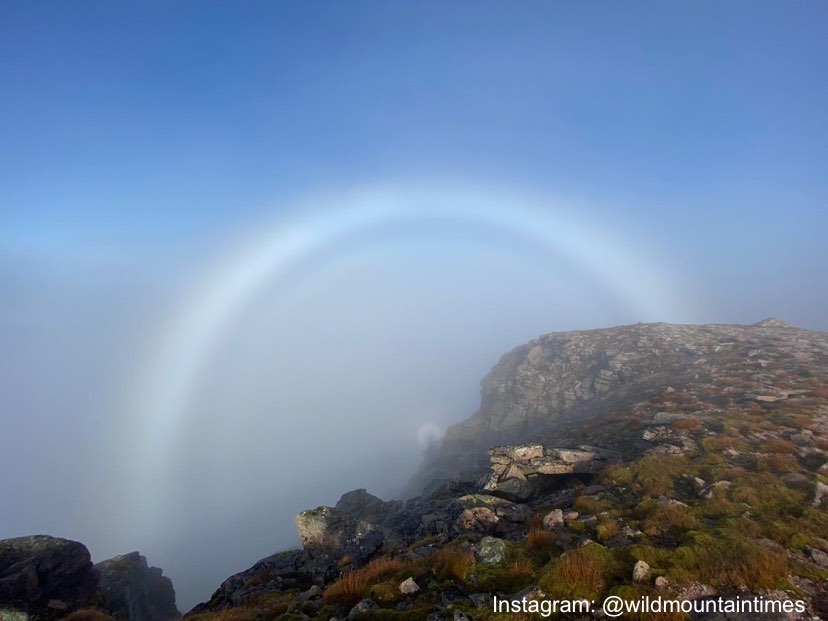 Want to learn more about inversions?
Why not refresh yourself on the science behind the 'wonder of inversions' via our in depth blog from last year: https://www.mwis.org.uk/blog/post/wonder-of-inversions
And check out the 'glory' of optical phenomena too here: https://www.mwis.org.uk/blog/post/fogbow