Stay safe in the hills
Would you know what to do if you or your walking companion took a tumble in the hills? How to deal with a serious injury whilst waiting for the mountain rescue to arrive?
Well don't worry help is at hand.
MWIS ambassador Cory Jones has written a digital outdoor first aid manual which you can download for free and have handy on your phone or smart devise. AND it has been fully revised over the winter of 2020/21. The content of the manual follows the European Resuscitation Council's latest guidance 2021. The style of this manual is to give you clear instruction on what to do in a first aid incident. This includes links to training videos and a series of in-depth blogs and other relevant webpages.
The outdoor first aid manual can be helpful for understanding a particular technique or protocol, or refreshing your memory in the future. In the outdoors we tend to categorise our situation depending on how far from help we are. This is measured in time rather than distance, and is usually based on a threshold of 30 minutes to reach an accessible point such as a public road. Beyond that we would be classed as being in a remote environment. This manual is designed to help you know what to do in a remote environment for someone who is ill or injured.
This manual does not replace the requirement for appropriate first aid training.
Get a jump start on your training by downloading the 60 page Outdoor First Aid manual for free:
Complete introduction to Outdoor First Aid
Covers everything to CPR to Hypothermia
Written by Cory Jones, first aid expert
To download your FREE digital Outdoor First Aid manual simply follow the link and register for the download.
https://firstaidtrainingcooperative.co.uk/download-you-free-digital-first-aid-manual/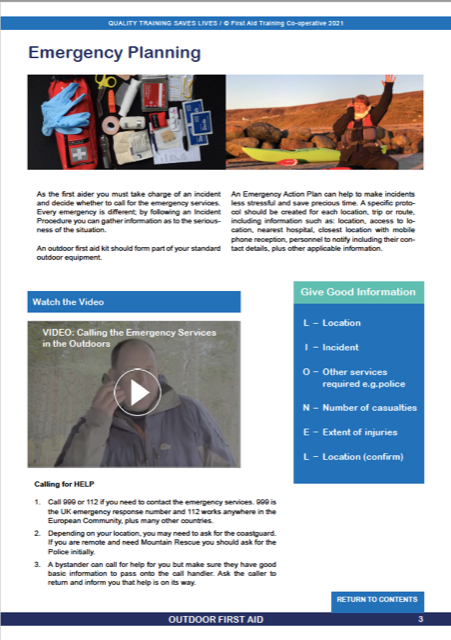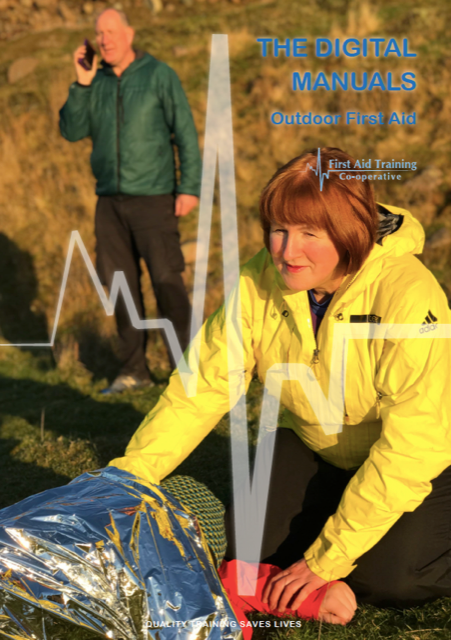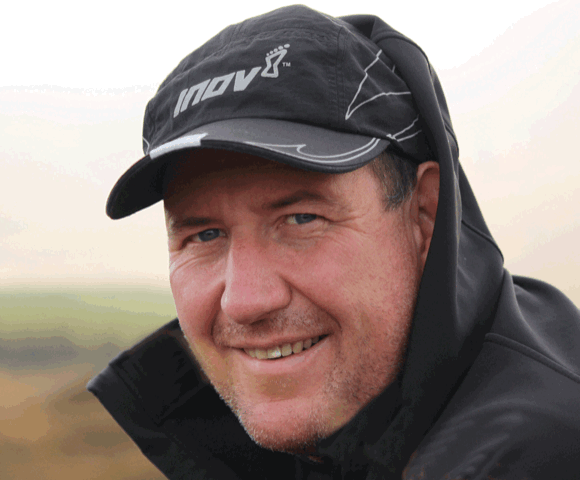 CORY JONES, Outdoor First Aid Limited
Cory Jones runs Outdoor First Aid Limited (https://outdoor-first-aid-courses.com) and has been delivering Outdoor/Mountain First Aid training courses for the last 15 years. Cory is an International Mountain Leader, Kayak and Canoe Leader based in the north west highlands near Torridon. We hope the first aid blogs posted on MWIS give walkers and outdoor enthusiasts some confidence and skills for safe travel in the mountains. Cory runs outdoor first aid courses for the public to join in partnership with First Aid Training Co-operative (https://firstaidtrainingcooperative.co.uk/outdoor/).