By MWIS Ambassador Richard Davison, Perthshire Treks
A visit to the Cairngorms over the weekend of 23/24 October coincided with some strong winds on the high hills and a great example of the Cairngorm cap cloud and the winds that can be experienced in the northern corries.
It's normal for it to get windier as you head up a mountain, but in some cases the terrain can produce an exaggerated effect making it gustier and more turbulent than elsewhere. This sort of effect can be seen in the Cairngorms when there is a strong south-easterly air flow.
From Aviemore or Glenmore, the first sign that this might be happening is a cap of cloud over the higher hills, such as Cairngorm and Cairn Lochan. This cloud doesn't really appear to move much but it hugs the terrain. There is often a layer of higher cloud above.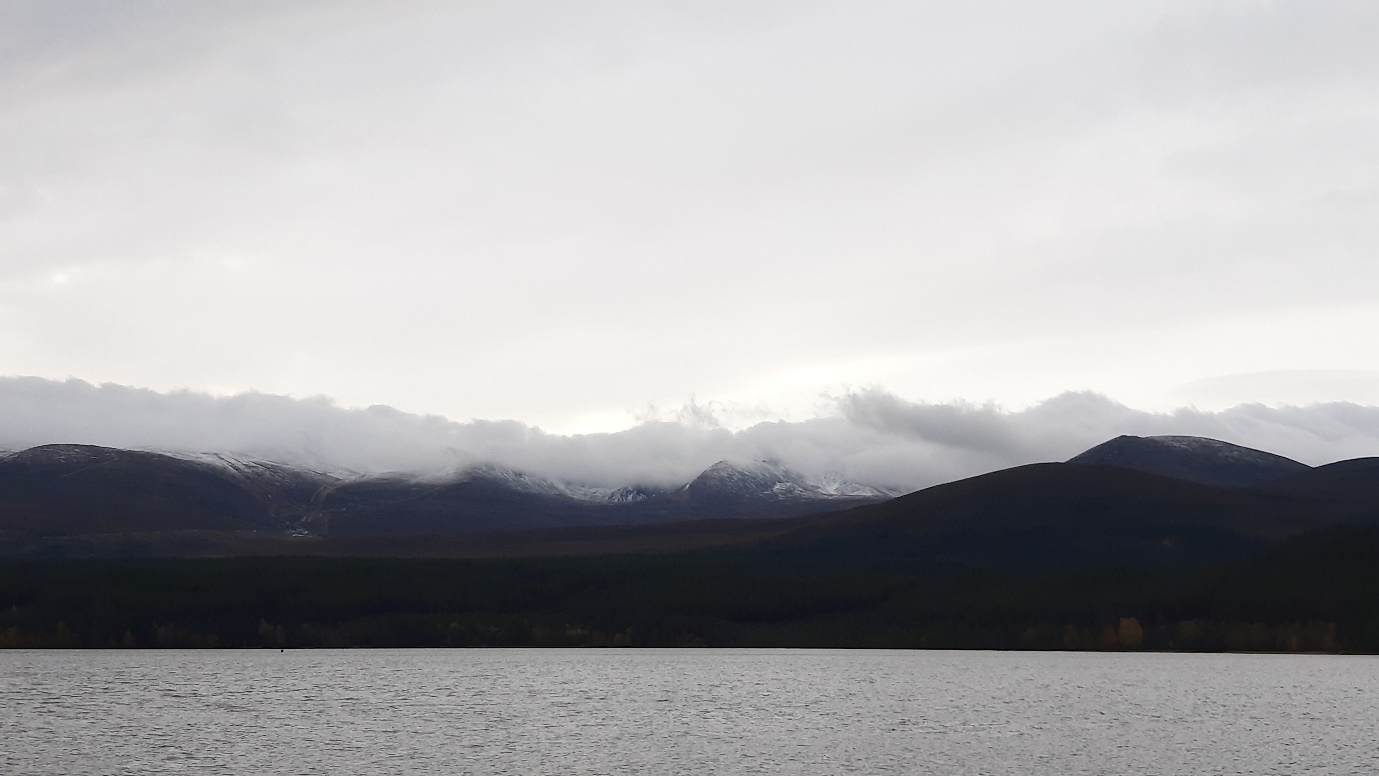 Cairngorm cap cloud from Loch Morlich

Having travelled over the southern Grampians, a south to south-easterly airflow hits the Cairngorms and travels up through the glens and corries on its southern slopes (such as Glen Derry, the Lairig Ghru and Glen Laoigh Bheag). It then goes over the high plateau where the likes of Coire Raibert and Coire Domhain also run SE to NW. The wind then hits the northern corries where it descends quickly.
The result is a roaring, turbulent wind, with really strong gusts.
Having experienced this wind several times before, I decided to keep to the lower hills and keep safe. However, I couldn't resist a quick drive up to the Cairngorm ski area car park to check it out again. From the safety of the car, I took a couple of short videos on my mobile phone which gives a good impression of the roaring wind. Even in the car, it was difficult to keep a steady hand. For a full experience, make sure you have the volume on for the videos!

These gusts can make walking extremely difficult and, at times, very dangerous. They can knock you down and the wind chill can be very severe, particularly in winter. Walking in a strong wind uses up your energy more quickly so the situation can quickly get out of hand. Navigation becomes very difficult and anything loose will be lost.
Having experienced the wind, I decided on a walk along part of the Speyside Way and then up Craigellachie. This small hill is a great viewpoint and you can watch the cap cloud from a safe distance!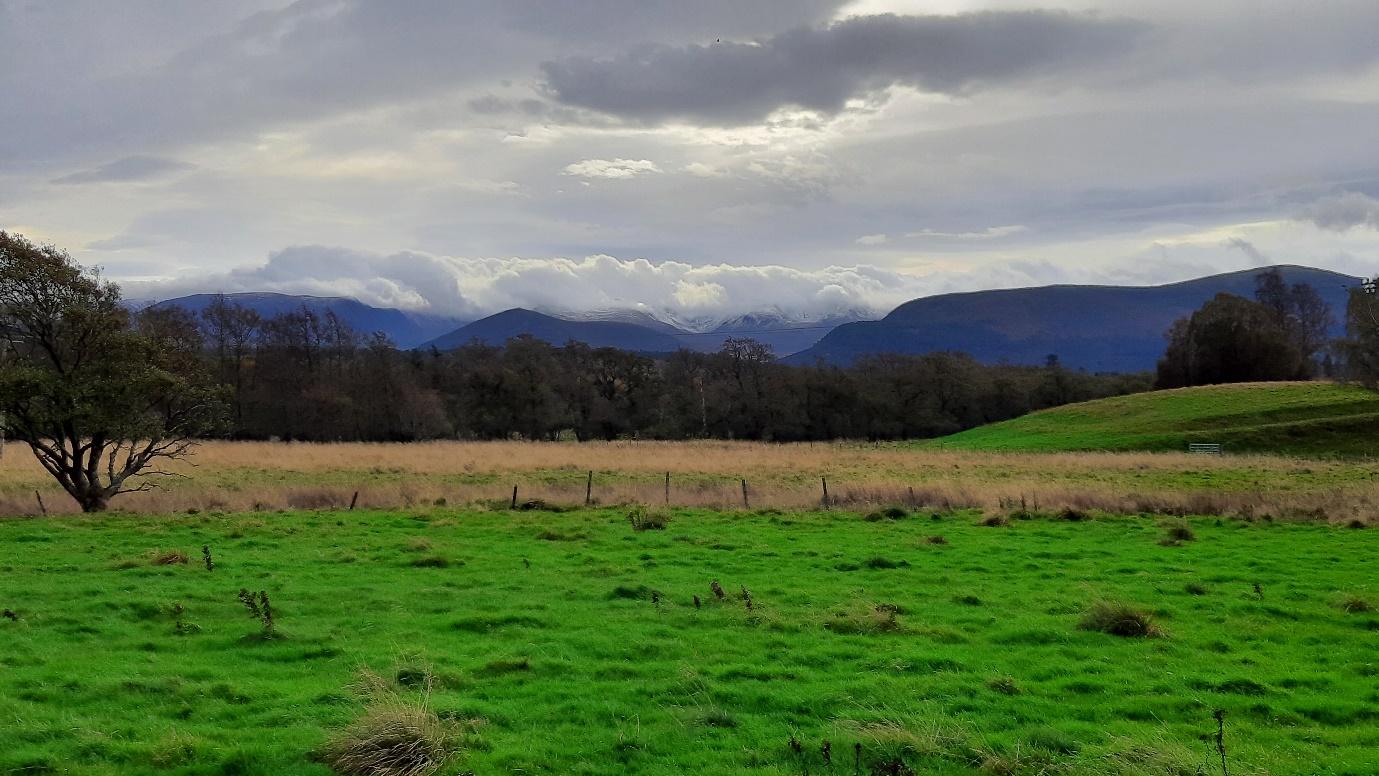 Cairngorms from the Speyside Way

So if there is a strong SE airflow and you see the cap cloud hugging the Cairngorms, it might be wise to think of some alternatives for your walking adventure.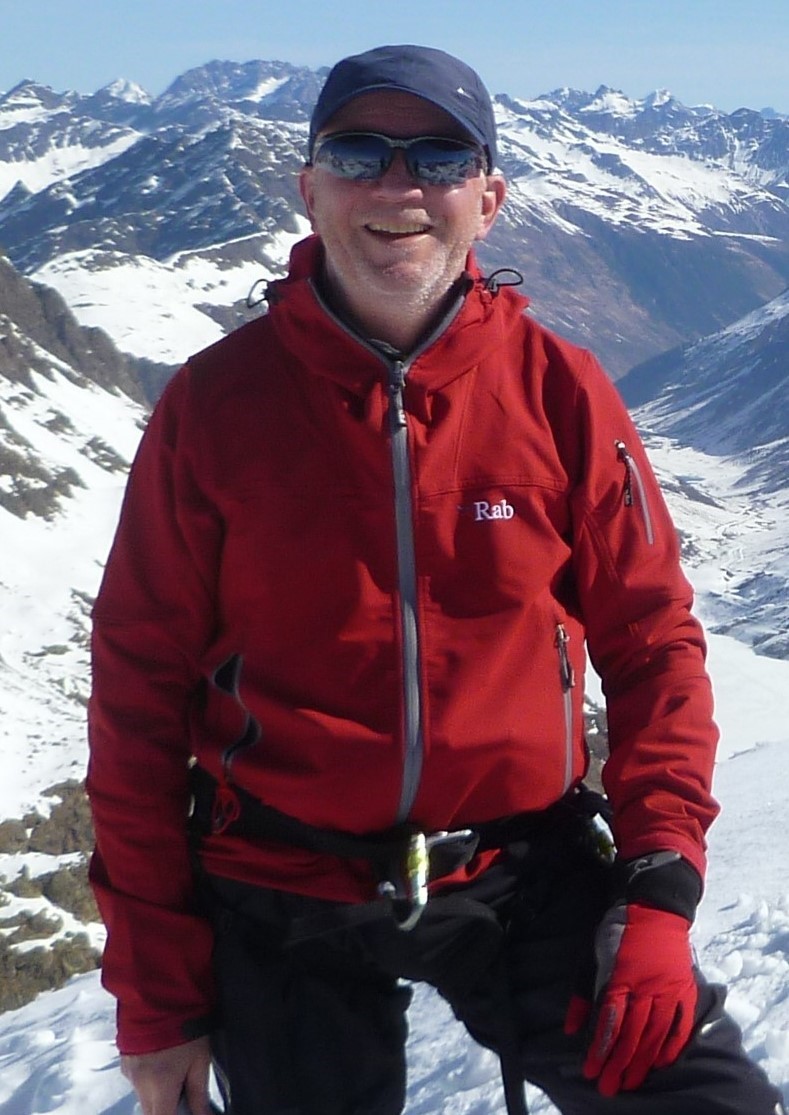 Richard Davison
Richard has been exploring the mountains and experiencing mountain weather for over 40 years. He did a PhD about snow supply in the Scottish mountains and remains fascinated by summer snow patches. He's also interested in how climate and the environment has changed in Highland Perthshire since the last Ice Age. After almost 30 years with Scottish Natural Heritage, where one highlight was writing the Scottish Outdoor Access Code with the national Access Forum, he set up Perthshire Treks with his wife, Brenda Clough. Perthshire Treks provides great walking adventures with a focus on small groups in Highland Perthshire.