CLASSIC WARM SECTOR CONDITIONS AND ANOTHER ARCTIC BLAST ON THE WAY!
Classic 'warm' sector conditions today across many hills with low cloud and some drizzly rain; extensive W Scotland and falling as snow on higher slopes. We can also pick out the stability from the lee waves on the satellite imagery; resulting in very gusty and strong winds with 99mph gust recorded on Cairngorm earlier. The cold front will push south across the Highlands this afternoon and on its rearward edge will fall as snow down to 400m or so before clearing. This will herald the return to much colder conditions through this evening and overnight with snow and hail showers once again.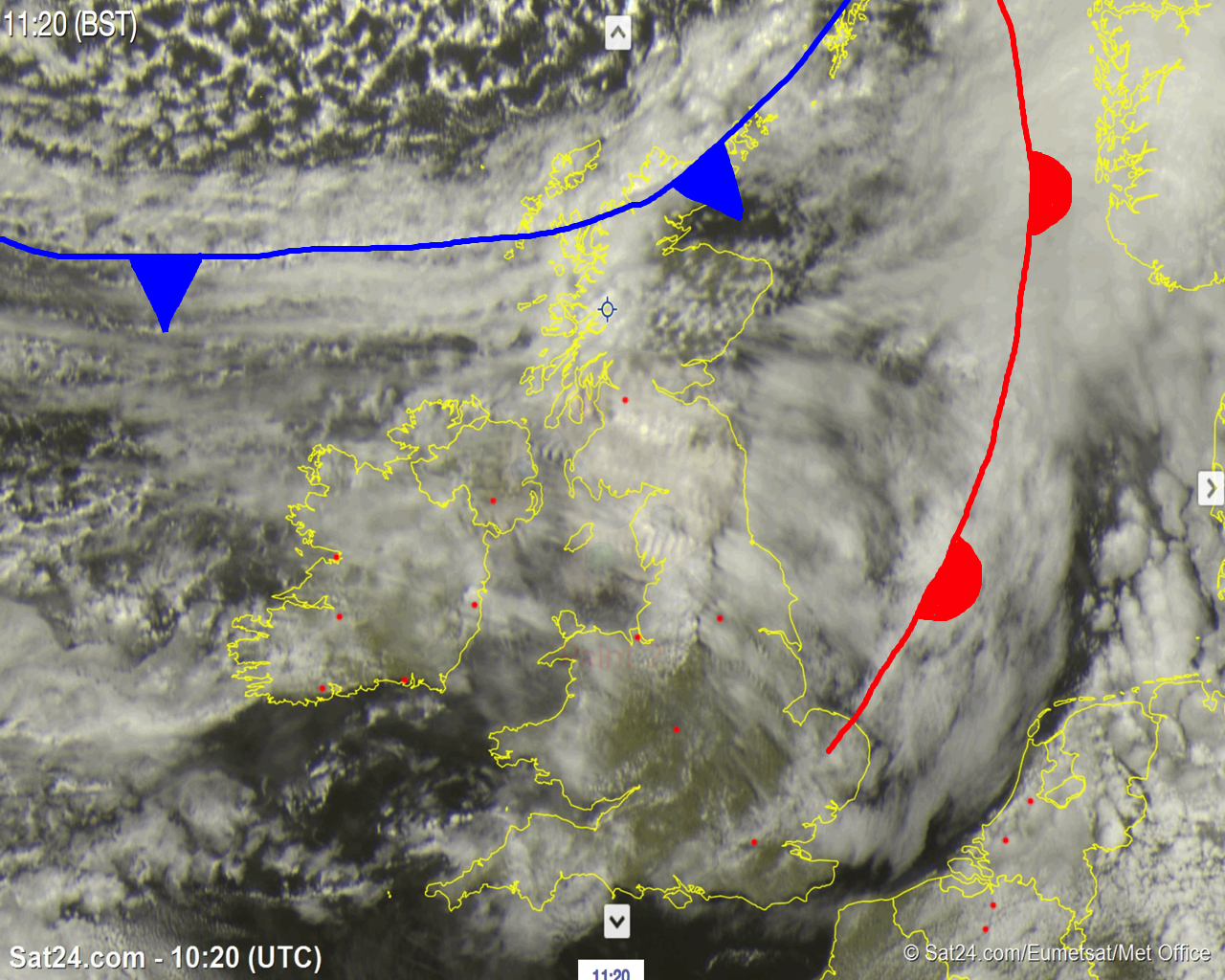 This colder Arctic air will reach all areas by Friday morning; although may take until late morning to do so across S Wales where the cold front may linger for a few hours before clearing south.This colder Arctic Maritime air mass will persist into the weekend with further snow and hail showers. These will be mostly focused across N Scotland in the morning where risk of thunder. However, once again, given the strength of the solar input at this time of year, the land based thermals will soon get going, the convection will build, and we will see snow and hail showers developing quite widely in the afternoon to areas which would normally be dry and clear in such setups in the winter. However, unlike Tuesday, the troposphere will be more unstable and thus there will be greater scope for some land based 'winter-type' cumulonimbus clouds to form which would give some heavier snow/hail showers with a risk of thunder across Scotland, N England and N Wales where the deepest instability will reside (see 500mb temperature chart below where the pinks/purple colours highlight where the deepest instability will be)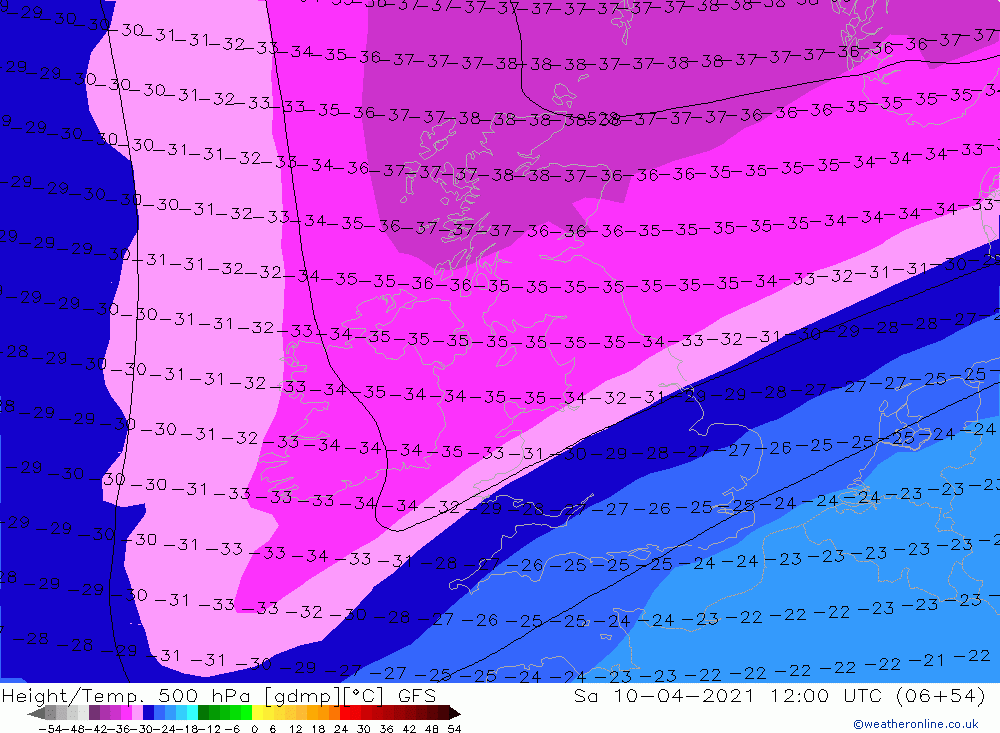 Also, given the well mixed and dry air, we can expect locally very gusty conditions in and around some of these showers! Certainly and interesting day ahead, and one in which there will be many opportunities, given the very clear Arctic air, to take photos of these cumulus and 'winter-type' cumulonimbus clouds as they bubble up on Saturday afternoon, with their shafts of snow and hail descending to the ground.
If you do, please send them in to us on the usual social media platforms @the_mwis